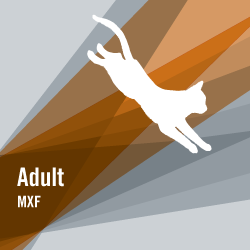 17 October 2019
Due to limited demand, TROVET Kitten and Adult for cats will be taken out of our range.
Adult | MXF wet food for cats is no longer available from this moment. Kitten | CKF and Adult | MXF dry food for cats are expected to be available until the end of the year 2019.
Alternative products
For kittens, TROVET Hypoallergenic (Rabbit) | RRD is a suitable alternative. The nutritional advice for this target group can be found on the product page.
For adult cats, TROVET Sterilised | SHF is a good option in many cases, given that a large proportion of cats are neutralised. In addition, the TROVET range consists of various (hypoallergenic) dietary foods, which can also be used for healthy adult cats.